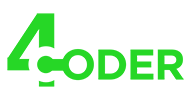 4coder 4.0
4coder 4.0.29: UI, Highlights, Markers, and More
---
This new build has been a long time coming, at 111 days it's been quite a while since I released an update to 4coder, but that's because I've been building a lot of big new stuff for this build.
This build features a customizable UI system, new highlighting features, a notepad like mode alternative to the default 4coder mode that is more emacs like, a host of fixes and improvements for little problems, and lots of new powers granted to the customization layer too. With those new primitives available, this build sports brand new UIs for command lists, code snippet lists, and better file list sorting, scope highlighting, matching paren coloring, an active line highlight, and special coloring for all occurrences of the string 'TODO', and customizers can build and expand upon all those features too.
With this build out, my plan to retire 4.0.X is almost complete. I foresee wrapping it up early in 2019.
Files
4coder 4.0 Demo (Windows 64-bit)
700 kB
Version 4.0.29
Oct 06, 2018
4coder 4.0 Demo (Linux 64-bit)
1 MB
Version 4.0.29
Oct 06, 2018
4coder 4.0 Demo (Mac 64-bit)
863 kB
Version 4.0.29
Oct 06, 2018
4coder 4.0 Demo (Windows 32-bit)
577 kB
Version 4.0.29
Oct 06, 2018
4coder 4.0 Demo (Linux 32-bit)
1 MB
Version 4.0.29
Oct 06, 2018
4coder 4.0 Demo (Mac 32-bit)
861 kB
Version 4.0.29
Oct 06, 2018
4coder 4.0 (Windows 64-bit)
990 kB
Version 4.0.29
Oct 06, 2018
4coder 4.0 (Linux 64-bit)
1 MB
Version 4.0.29
Oct 06, 2018
4coder 4.0 (Mac 64-bit)
1 MB
Version 4.0.29
Oct 06, 2018
4coder 4.0 (Windows 32-bit)
908 kB
Version 4.0.29
Oct 06, 2018
4coder 4.0 (Linux 32-bit)
1 MB
Version 4.0.29
Oct 06, 2018
4coder 4.0 (Mac 32-bit)
1 MB
Version 4.0.29
Oct 06, 2018