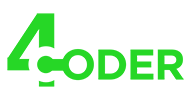 4coder 4.0
4coder 4.0.28: A Round of Bug Fixes
---
This build just fixes various bugs and makes small tweaks to existing systems, nothing very major. The most notable changes
1. Network directories on Windows were broken and now work
2. Command metadata is now generated from a preprocessed file instead of just iterating all source files, which means it no longer contains commands that won't actually be linked.
3. The project system code has been slightly refactored and expanded based on the feedback that I got from 4.0.27.
Files
4coder 4.0 Demo (Windows 64-bit)
700 kB
Version 4.0.28
Jun 16, 2018
4coder 4.0 Demo (Linux 64-bit)
1 MB
Version 4.0.28
Jun 16, 2018
4coder 4.0 Demo (Mac 64-bit)
863 kB
Version 4.0.28
Jun 16, 2018
4coder 4.0 Demo (Windows 32-bit)
577 kB
Version 4.0.28
Jun 16, 2018
4coder 4.0 Demo (Linux 32-bit)
1 MB
Version 4.0.28
Jun 16, 2018
4coder 4.0 Demo (Mac 32-bit)
861 kB
Version 4.0.28
Jun 16, 2018
4coder 4.0 (Windows 64-bit)
990 kB
Version 4.0.28
Jun 16, 2018
4coder 4.0 (Linux 64-bit)
1 MB
Version 4.0.28
Jun 16, 2018
4coder 4.0 (Mac 64-bit)
1 MB
Version 4.0.28
Jun 16, 2018
4coder 4.0 (Windows 32-bit)
908 kB
Version 4.0.28
Jun 16, 2018
4coder 4.0 (Linux 32-bit)
1 MB
Version 4.0.28
Jun 16, 2018
4coder 4.0 (Mac 32-bit)
1 MB
Version 4.0.28
Jun 16, 2018