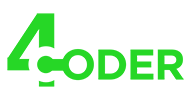 4coder 4.0
4coder 4.0.24 - Lots of Features
---
With this build, the biggest step forward I took was upgrading the font system. 4coder can now load fonts from the installed system fonts, font size, and hinting configuration can be changed at run time, different font faces can have different sizes and configurations, and the font system now supports the styles Bold, Italic, and Underline.
This build also comes with a great number of new built in commands, many of which are listed in the build notes. The bindings page is now automatically synced to the code of the actual default bindings, so it is very accurate and thorough.
Users of the customization API can now add description strings to their custom commands and that will pull the custom commands into a list of command metadata. The list of command metadata includes every documented command's name, procedure pointer, and description.
It's been a productive month of 4coder work, and now it is winding down to a final week. I plan to push out one more build, just to settle everything into place after all the fast pace changes I have made so far. So stay on the lookout for one more update soon!
Build Notes:
Font Features
+ Load any font from the font folder, no limit anymore (a few people hit the 10 font limit in the past)
+ Load fonts from installed on the system without putting them in the font folder at all.
+ Apply any combination of the styles: Bold, Italic, and Underline
+ Use different sizes, hinting and styling configurations, at the same time.
File Handling Commands
<alt x> + 'delete file' to delete the physical file connected to the current buffer and close the buffer
<alt x> + 'rename file' to rename the physical file connected to the current buffer and reopen the buffer with the new name
<alt x> + 'mkdir' make a new physical directory in the hot directory
Commands
There are a lot of new built in commands. Peruse the bindings which is now automatically synced with the latest build to ensure maximum accuracy.
Some of the new built in commands:
<alt up> and <alt down> Swap lines up or down
<ctrl D> and <ctrl L> Delete or duplicate the line at the cursor
<alt q> Query replace the string selected in the current range
<alt [> <alt ]> <alt '> <alt /> <alt -> <alt j> Some fancy scope editing commands, read details on the bindings list.
Files
4coder 4.0 Demo (Windows 64-bit)
700 kB
Version 4.0.24
Nov 24, 2017
4coder 4.0 Demo (Linux 64-bit)
1 MB
Version 4.0.24
Nov 24, 2017
4coder 4.0 Demo (Mac 64-bit)
863 kB
Version 4.0.24
Nov 24, 2017
4coder 4.0 (Windows 64-bit)
990 kB
Version 4.0.24
Nov 24, 2017
4coder 4.0 (Linux 64-bit)
1 MB
Version 4.0.24
Nov 24, 2017
4coder 4.0 (Mac 64-bit)
1 MB
Version 4.0.24
Nov 24, 2017