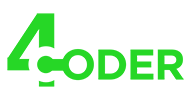 4coder 4.0
Kicking off 4coder November: The itch.io Page
---
To kick off my month of full time 4coder work, I have uploaded the current minimal demo-builds of 4coder for free here on itch.io.
The 4coder development plans for the month have already been spelled out on my Patreon post here. All those updates will be made available on the itch.io 4coder page and I will probably have a purchasable full version posted to itch.io by the end of the month.
More logs coming soon!
Files
4coder 4.0 Demo (Windows 64-bit)
824 kB
Aug 06, 2017
4coder 4.0 Demo (Linux 64-bit)
1 MB
Nov 01, 2017
4coder 4.0 Demo (Windows 32-bit)
739 kB
Aug 06, 2017
Comments
Log in with itch.io to leave a comment.
Looks great, thanks for adding it to itch.io
Thanks! I'm happy to have such a fantastic distribution platform available, and looking forward to participating in the community.